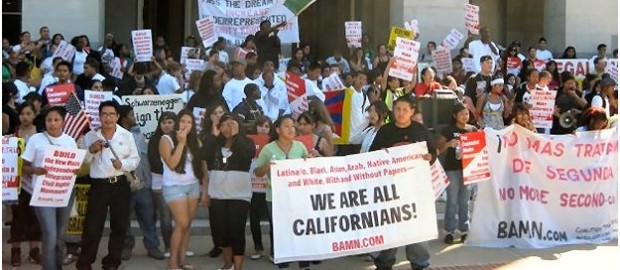 Double Underrepresented Minority Enrollment and Pass the Federal DREAM Act!
Restore affirmative action!
Make UCB a sanctuary campus!
Save UCLA's National Dream University!
Latina/o, Black, Asian, Arab, Native American, White, Citizens & Immigrants — With and Without Papers — WE ARE ALL CALIFORNIANS!
TUESDAY, OCT. 23:
DAY OF ACTION TO DEFEND THE RIGHT TO PUBLIC EDUCATION FOR ALL
10AM Maude Fife Room, 3rd Floor Wheeler Hall
student panel on youth leadership, fighting second-class treatment and building the movement
12 Noon Sproul Plaza –Rally, 1PM March!