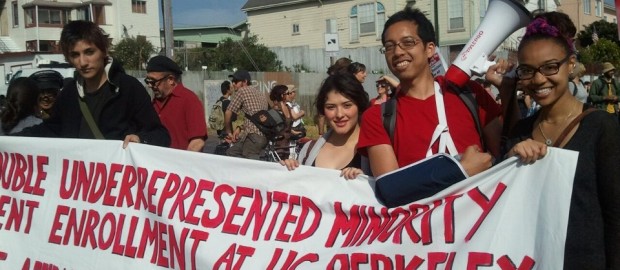 "A genuine leader is not a searcher for consensus but a molder of consensus." — Martin Luther King, Jr.
The Winter Leadership Project
The Winter Leadership Project Internship (WLP) is an invaluable youth leadership opportunity for young scholars and activists (middle school through college) sponsored by the Coalition to Defend Affirmative Action, Integration, and Immigrant Rights and Fight for Equality By Any Means Necessary (BAMN). It takes place every winter in Detroit, Michigan during the winter vacation.
Students from across the country participate in intensive political education and field work training in education and social justice.
The young people who complete this program become better prepared to lead today's new civil rights movement, thus learning history by making history. Winter Leadership Project alumni have gone on to successful academic careers (undergraduate, graduate, and law schools) at competitive and prestigious universities such as UC Berkeley and UCLA, University of Michigan Ann Arbor, and Harvard.
Curriculum
Youth scholars study primary sources, including speeches and essays by historic civil rights leaders such as Martin Luther King, Frederick Douglass, and W.E.B. Du Bois. Students take daily seminar classes and workshops where they examine the history of mass, egalitarian movements, from the Abolitionists to the present day. They also conduct hands-on training to learn how to organize grass-roots movements in the interest of public education, integration, and immigrant rights.
International Curriculum and Scholars
Every year, students from BAMN's British organization, including students hailing from Uganda and Rwanda, will join their American counterparts! International student leaders of the student movement in Britain, as well as youth from Uganda who are working to abolish Uganda's far-reaching homophobic laws, will exchange political lessons with American youth who have been leading local, statewide, and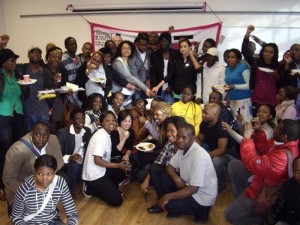 national movements for public education and civil rights.
DONATE TODAY

to the Winter Leadership Project scholarship fund to help finance students needing financial support to attend. The cost of the program is $500 per student, which includes transportation, meals and housing.
Contact us:
For more information on BAMN's Winter Leadership Project (WLP),
contact Yvette Felarca at 510-502-9072 or
[email protected]