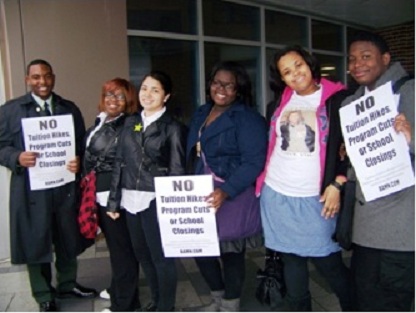 BAMN student organizers Porsha Jackson and Leroy Lewis gave a great interview as part of NPR's series on public education aired on "The Takeaway".  The focus of the interview was the fight they led to save art and music programs at Southeastern High School in Detroit.
To read Leroy and Porsha's description of the fight they made, see The Voices of Southeastern High School Refuse to Let Our Dreams Be Deferred.
Listen to the interview here.
More Media Coverage of the Southeastern fight to save their choir:
DONATE TODAY TO HELP US SAVE ART & MUSIC IN PUBLIC SCHOOLS!